Parts/Services---Semiconductor and Electronic Industry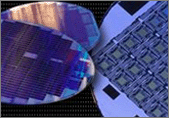 BGWI devotes continuously to the front-end graphite products research, development and manufacture. Our graphite components are widely applied in the semiconductor and electronic industry worldwide to meet the different stage production needs. We have worked very diligently to provide following high quality graphite products that exhibit excellent performance characteristics:
, Crystal Growing Components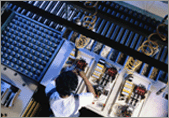 ! Heaters
  ! Crucibles
  ! Heat Shields
  ! Seed Holders
  ! Diversion Cups
  ! Heat Preservation Covers
  ! Electrodes
  ! Bolts
  ! Sleeves
, Epitaxial Susceptor
  ! Sic Coated Barrels Type
  ! Sic Coated Pancake Type
, PE CVD
  ! Plates
  ! Discs
, LTO
  ! Silicon Carbide Wafer Carrier
, Crystal Slicing Beam
, Graphite Liner for EBE
, Jigs and Fixtures for metal-glass sealing
, Items for ion implementation and etching
, Graphite Parts for manufacturing of optical fiber
, Crucibles for evaporation
, Substrates and Susceptors
Please contact our engineers in case you should have any technical questions. We would be welcome the opportunity to assist you in tailoring solutions for your specific applications.